What's left…
One of my favorite unclassifiables is Franklin Bruno whingeing on the electric organ with alt-rock assuredness. "Invisible Mistletoe" haunts me like a half-remembered kiss.
A.K.A. Belle also weird up the alternative rock with "I'm Giving Mice Elf to You." It's a mistletoe love song that preys on your insecurities, like a kiss you won't get.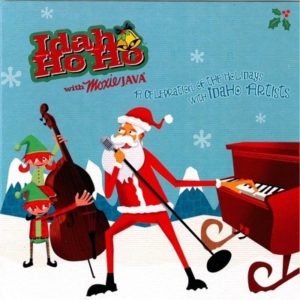 Minimalist and new age-y, Wun Two quietly invade your psyche with their take on "Mistletoe." You won't be able to tell if that was a kiss.
The Jesus Lizard go a touch psychedelic with their "Mistletoe." Your kisses may never be the same.