The eight hundred pound gorilla in the room is Bing Crosby's soundtrack cut from 1942–the biggest selling most recorded Christmas song of all time. No room for that here (although I like the hard to find Irish jig version with cabaret storytelling popularized by Daniel O'Donnell):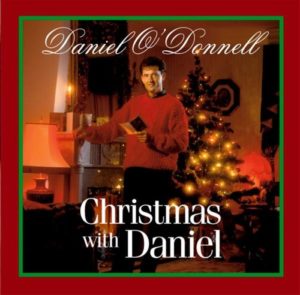 No reggae, punk, a cappella, pornographic, chanukah parody, or gospel interpretations–no. Something else in white, please.
We just visited Australia last month with "Six White Boomers" about freaky kangaroos leading Santa's sleigh. Here's a hair-metal rock version from The Fleshtones.
And I might mention Little Joey Farr's sensational rockabilly sound a la 1961 "Big White Cadillac," but i think i need a whole automotive section for Xmas tunes coming up soon.
And now for something completely differently white: Lorena & the Raving Reindeers attempt to make you think of Christmas with a hooting saxophone drowning out the lyrics to "(I Need a Prince on a) White Reindeer." This is an alt rock dance/fantasy number that doesn't really know what to make of itself.
You want a pretty Christmas song about Whiteness? Try Tim Minchin's rambling, stream-of-consciousness piano poetry "White Wine in the Sun." It seems a personal examination of the That time of year with insight and imagery. It's a show stopper. Bravo.
Feeling down then? As bad off as Gilbert O'Sullivan? No? Here, then: his "I'm Not Dreaming of a White Christmas." A remedy to tenderness is the dismissal of personal wishes and the futile, monotone hope for the entire world to just not be a dick.
Of course of course of course, i have to include Dick Shawn's "Snow Miser" number from the Rankin Bass A Year Without Santa Claus. Toe tappin', finger snappin', show rappin'–it's happenin'! Let it happen to you! He's Mr. WHITE Christmas. Like a character from Reservoir Dogs.