Can't we celebrate Christmas like any other birthday?
Discordant and suburban-sounding, Bah & the Humbugs are waiting on "The Birthday Boy." Hey, Craig's dad is really good on the electric piano! Party on!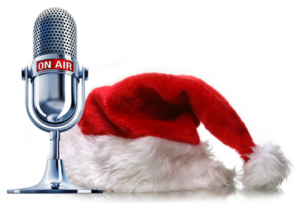 If we're just talking "Happy Birthday" songs in general, do not miss The Arrogant Worms making their point (and the the Mickey Dutch video takes the cake).
Epic Happy Birthday Songs has a website where you can (purchase and) download thousands of songs for your-kid's-name-here, including Jesus. (Competitor Happy Birthday Card competes with a 15-second  e-card that's over before you care.) The cat version is not so epic. The dog-dinosaur-gamera-explosion version is truly epic, and spot on features lambs.