Is there enough room around the tree skirt for some under the skirt action?
You might know Lady Gaga (w/Space Cowboy) has a risque number "Christmas Tree" which we'll mention in passing. If this oral invitation is all you know, however, stay tuned.
"Christmas Tree" by The Lovers the French duo from Sheffield with Fred de Fred and Marion Benoist is only a 3 on the naughty meter. 'Can You Show Me Your Christmas Tree' w/francois accent.
"Under the Tree" is where The Superions seduce their intended… until the phone rings! Erotic alt.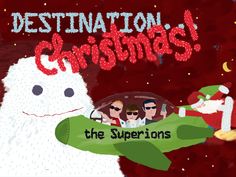 Casper and the Cookies retrorock "Kiss Me Under the Christmas Tree." Only first base (to start out), but i'm too busy dancing to miss out. Baby Jesus would agree: what a party!
Megan Simon has something to say to you and your new girlfriend. "Fuck Yourselves Around the Christmas Tree" is alt rock fun with an ice cold jazz deadpan.
Snowsnatch almost apologetically proclaims "I'm Gonna Fuck You Under the Christmas Tree Tonight." This experimental mumble garage poetry may/may not get you in the mood.
Let's plug in the dub box. A song like "Fuckin' Under the Christmas Tree" otter be hip hop, even whiteboy styling. This blow by blow playbook is rhymed out from here to there… and there… and–  there!