Stan Freberg has a classic comedy bit about interviewing the Abominable Snowman back in the '50s when comic interviews were all the rage. Thus did our subject become a butt of jokes. We are looking for novelty songs, however, so let's move on….
Talking Mountain's "The Abominable Abdominal Snowman" is about that magical creature that came to life and–wouldn't play with the other kids. He only wanted to work out. Fun electronic pop.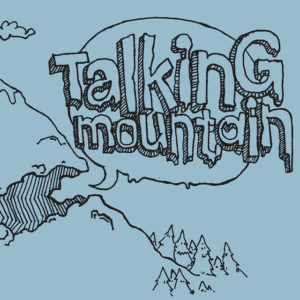 More ice rink electronic fun from Matt Farley riffing as The Paranormal Song Warrior through his album Believe: Exciting Songs about Shockingly Mysterious Stuff. "Oh My Goodness, It's the Yeti, the Abominable Snowman! Wow!" speaks for itself. Or, it takes less time to read this than to listen to the improvised scat.
A star-crossed story from Arne Hansen & The Guitarspellers: "Snowman in My Heart" fears the abominable one, while experimenting with too many instruments mashed together.
Old-time Dr. Demento hit "Abominable Snowman in the Market" marks Jonathan Richman as a folky storyteller of comic proportions.