Some specialized shopping destinations for Christmas herewith.
A scary pop song commercial for the UK TV channel Ideal World summons you to spend. Flexi-payments! "The One Stop Shop This Christmas" must not be listened to alone.
The Fallen Angel Choir yuk it up for a Walmart spree with their parody "Achy Breaky Shop."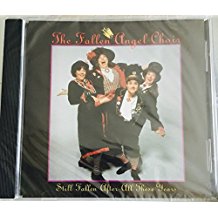 How about "Christmas at My Comic Shop"? Joe Quesada and the Idlechatters rock it for the geeks.
Jerry Darlek & The Buffalo Touch have a hint how to help the Christmas party: do your "Christmas Shopping Polka" at the liquor store. A personal message of sumfin er edder.